COMPLETED PROJECTS AND ACTIVITIES

Atatürk's Residence, Silifke
1982
Based on the contract made with Türkiye Emlak Kredi Bank, relief drawings and a restoration project was prepared for Atatürk's Residence in Silifke.

Adiye Üstünel Residence, Maltepe
1982
The relief drawings and assessment dossier of the two-storey wooden house owned by Adiye Üstünel were prepared.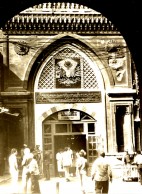 Gates of the Covered Bazaar
1982
TAÇ Foundation renovated the destroyed sultan's signatures and inscriptions on the Nuruosmaniye, Fesçiler and Beyazit gates of historical Covered Bazaar, using gold foil.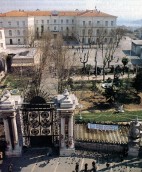 Galatasaray High School Building Relief Drawing
1982
As part of the contract made upon the application of Galatasaray Educational Foundation to TAÇ foundation, inspections of Galatasaray High School were made, approved by the High Council of Immovable Monuments and Antiques.

Rasim Paşa Waterfront Residence, Kanlıca
1982
Situated between Kanlıca and Çubuklu, this waterfront residence was commissioned by the Governor of Tripoli, Rasim Paşa in the late 19th century, and was sold by his heirs to İstanbul Municipality after his death.
Read More...