LIBRARY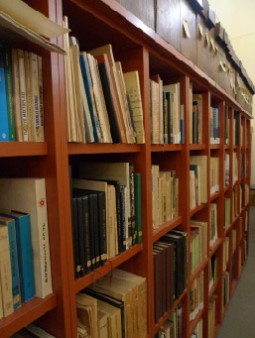 TAÇ Foundation has an archive with a rich collection that has been constantly developed since its foundation in 1976. Situated in Kiraz Han, the library has an overall area of 150 m2, featuring mainly books from the Republican era. The archive includes over 3,000 books as well as conservation and restoration projects that have been carried out by the foundation to date. Publications about architecture, restoration, urban planning, art history, archeology, ethnography and museum disciplines are available as well as encyclopedias and travel books.
The library is open to the public from 9 a.m. to 5 p.m. in weekdays.
It is not a lending library.
For more information, please click here.