PUBLICATIONS
Taç Foundation Almanac II
1994
TL 50.00
The Almanac includes the papers delivered at the "Implementation and Training on the Protection of Cultural Assets" Seminar held at Istanbul Technical University on 14 January 1994. Available in Turkish.
Taç Foundation Almanac I
1991
TL 50.00
The Almanac I features 20 academic articles about architecture, urbanism and restoration. Available in Turkish.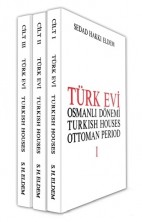 Turkish Houses I - II - III
Sedad Hakkı Eldem
1984
TL 600.00
The book describes houses in Anatolia, Rumelia and Istanbul with illustrations and photographs in four chapters including Classical Turkish House (Marmara Region), 1st Period Houses, 2nd Period Houses, and 3rd Period Houses. Available in Turkish and English. 291 pages.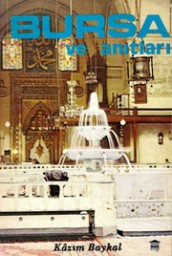 Bursa and Its Monuments
Kazım Baykal
1982
First published in 1950, the book contains the historical development of the city and its monuments such as mosques, prayer rooms, tombs, schools, inns, hammams, graveyards, darülhadis, darülkurra and etc. Available in Turkish.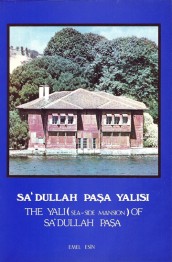 The Seaside Mansion of Sadullah Paşa
Emel Esin
1977
TL 50.00
Architectural and iconographic aspects of an important example of traditional residential architecture in İstanbul, the Sadullah Paşa Seaside Mansion, are examined in the book, which also features photographs and architectural drawings. Available in Turkish and English.